24 November 2012 : The Strand, Kota Damansara.
Ni 2nd time teman Puan Nunu ke butik Al-Humaira, tapi di lokasi yang berlainan. Lagi best, kali ni pada Grand Opening untuk butik baru Al-Humaira contemporary yang terletak di The Strand, Kota Damansara.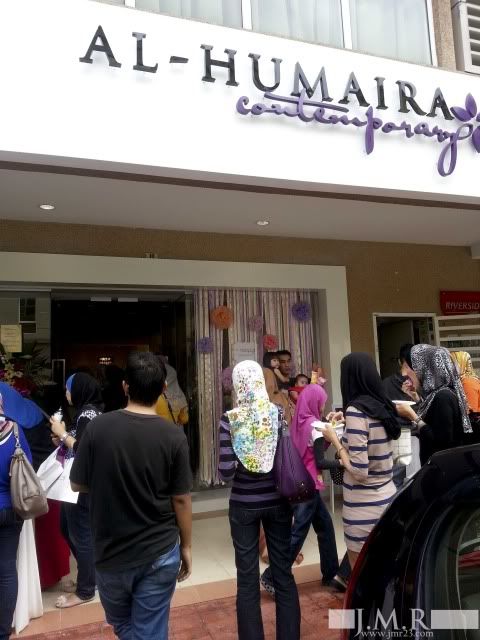 Seawal jam 11.00pagi kitorang sampai. Pergh, dah penuh rupanya penggemar-penggemar koleksi Al-Humaira ni. Puan dah senyum lebar dah masa ni, aku lak dah terpikir, ni kompom nak kena menunggu lama nih. Abisla..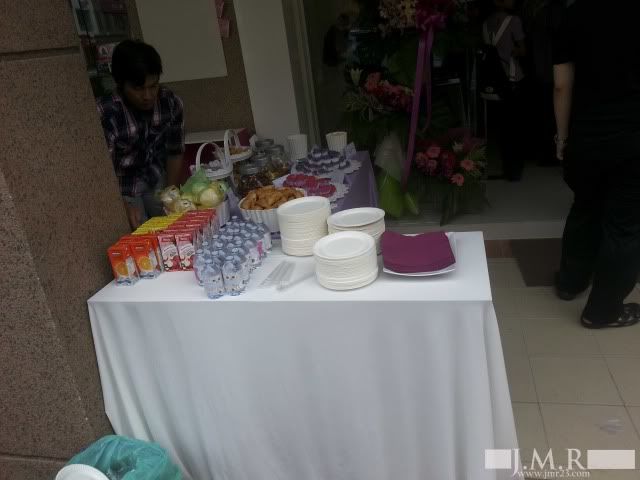 Tengok booth ni, aku lak senyum lebar. Oh yeah, dah jumpa port nak menunggu Puan kali nih. Elok bebenor la, brekpes pon belum lagi, leh la layan karipap, macaron, meringue, kuihmuih yang comel-comel dan lazat okkey.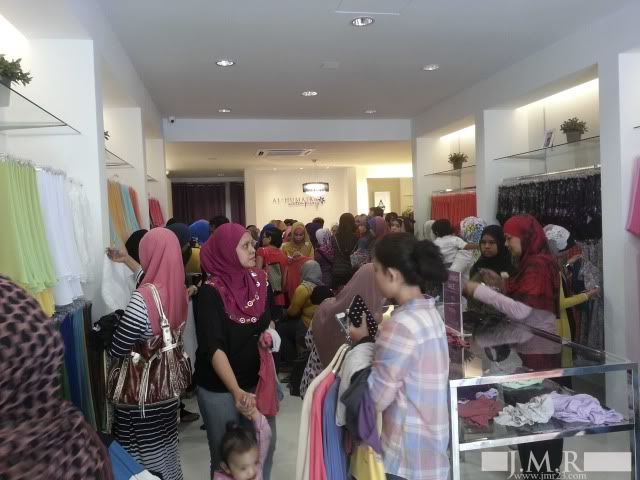 Suasana dalam butik Al-Humaira. 99% ada kaum hawa..kaum Adam lepak-lepak kat keluar sambil menjeling bini sekali-sekala kat dalam tu..haha..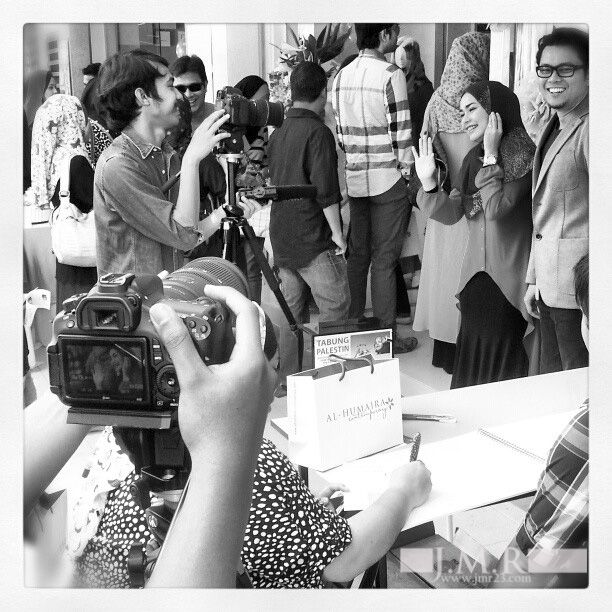 Sesi intebiu orang kuat Al-Humaira. Tengok photog-photog ni dok bz ngan dslr masing-masing, baru aku teringat kat Nikon7000 aku. dah lama tak membelai wo..*eh mana aku letak ek??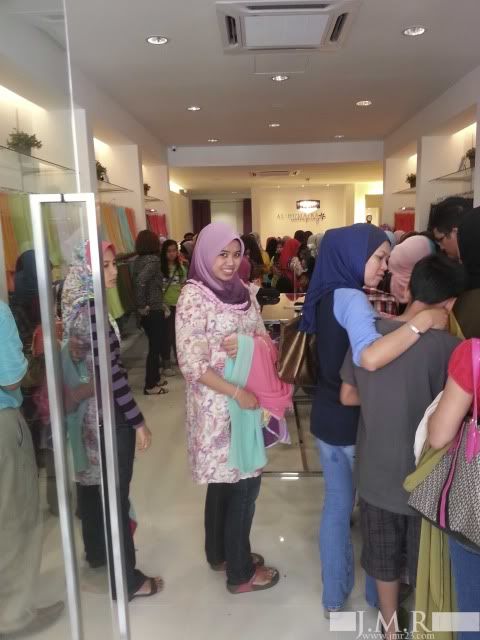 Ekspresi wajah yang penuh dengan kepuasan dengan hasil tangkapan di genggaman tangan. Salute tol ngan Puan Nunu ni, gigih beratur di barisan panjang tu. Mahu dekat setengah jam baru dapat membayar kot. Iskh iskh..
Act butik ni dekat je ngan umah aku. Jalan kaki pon sampai kot, tapi takkanlah nak bagi Puan Nunu berjalan ke sini lak kan. Jangan buat giler dia berjalan ke sini dah le, rabak gak poket..kahkahkah..
Meh aku kasi address kot-kot ada sesapa berminat nak butik baru Al-Humaira ni. Nak pegi, leh calling-calling aku gak.(ecece macam aku share partner lak kan..:p)
Al-Humaira Contemporary, 10-G, Jalan PJU 5/20D, The Strand, 47810, Kota Damansara.
Facebook: Al-Humaira' Contemporary
Happy shopping!
*sesekali turutkan kehendak si isteri, apa salahnya, asalkan di landasan yang betul&paling penting, senyuman di bibirnya;-)